A wash and set, sometimes known as a shampoo and set, is a combination of hair care processes that are typically performed in a professional hair salon. The shampoo and set typically consists of the shampooing of the hair, a conditioning treatment, and temporary styling services, such as setting the hair in rollers and then seating the customer under a hairdryer. Hair cutting, coloring, or other chemical services are generally not included in a wash and set. A similar service is the so-called "blowout," which does not make use of curlers or standard hairdryers, but involves shampooing, conditioning, and then carefully blow-drying a salon patron's hair.
In the 20th century, many salons offered shampoo and set services to patrons who relied on hair curlers to achieve their hairstyles. As many women may not feel comfortable curling their own hair at home, they might visit a salon once or twice a week to have their hair washed and professionally set. As hairstyles changed in the late 20th century and into the 21st century, having a set with hair curlers and a stationary hairdryer became a less common technique for hairstyling for many ethnic groups. Salons that cater to women of African descent, however, frequently still offer the option of a wash and set to their customers as part of their regular menu of services.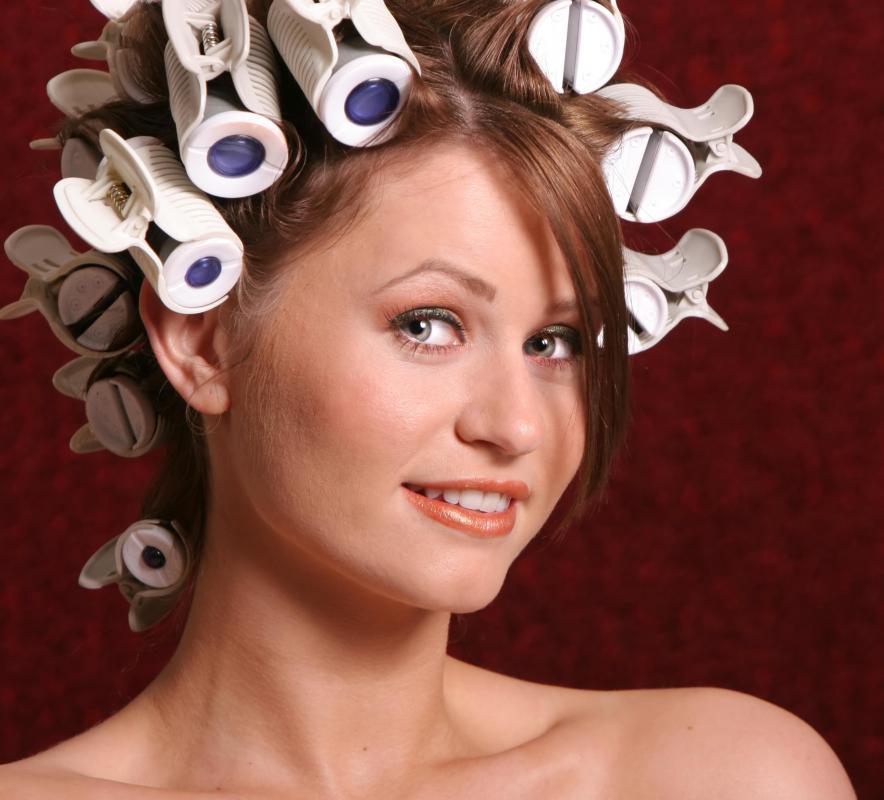 The actual services offered in a wash and set vary by salon. Typically, however, a salon patron's hair will be carefully washed by a stylist or a salon assistant. The hair washing process may also include a scalp massage. The stylist may also evaluate the condition of a client's hair prior to washing and then choose an appropriate conditioning treatment to be applied after the shampooing. After the hair is cleaned and conditioned, the stylist will comb out the hair, apply a styling product such as gel or styling cream, and then use curlers or clips to style the hair while wet and then allow the style to dry, usually under a seated hairdryer.
After the patron's hair is dry, a salon stylist will typically remove the curls or clips and then brush out the hair into an attractive style. The stylist will also use hairspray to help the patron maintain her hairstyle. Some patrons may make use of the service on a regular basis, while others will only undergo a professional shampoo and style when attending a formal event. It is typically a good idea for a salon customer to clarify which types of styles are included in a wash and set, as some salons may charge extra for particularly elaborate, special-occasion hairstyles.
By: gemenacom

A wash and set is performed in a professional hair salon.

By: Friday

A wash and set starts with a shampooing and conditioning of the hair.

By: MAXFX

A wash and set usually involves styling services, such as setting hair in rollers while it dries.